Colored Right Mount Carbon Fiber Composite Bracket - RED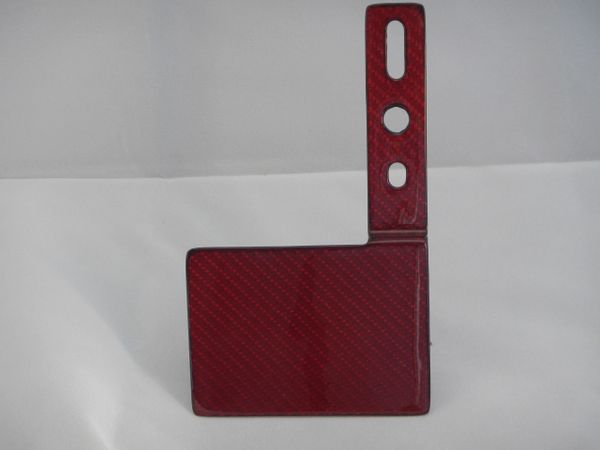 Colored Right Mount Carbon Fiber Composite Bracket - RED
Price Lowered! Act Now!
Red Colored Carbon Fiber Composite License Plate Right Side Mount Bracket.  Made from genuine Carbon Fiber, this beautiful 3K Twill composite is 3 times stronger and 4 times lighter than its steel counterpart and will never rust.  It is used in auto racing, aerospace and all sports where strength and weight is a factor.  Size of Plate 90 mm x 65 mm. Check to be sure you have clearance.
Hand made, there are some variations from the picture shown.
VERY LIMITED QUANTITIES
NOW FREE SHIPPING! (
USA locations only - some restrictions apply)
Reviews